Established in 2001, The Dennis Farm Charitable Land Trust was created to preserve a rare--and beautiful--historic and cultural resource in the Endless Mountains of Susquehanna County, Pennsylvania. The 153-acre Dennis Farm was originally settled by the family of Prince Perkins, free African Americans who emigrated to northeastern Pennsylvania from Connecticut in 1793 with the original wave of settlement into the region following the American Revolution. Their descendants-the Perkins Dennis family-have retained ownership of the property since its creation to the present, although it hasn't been a working farm since the early twentieth century. The history of the Dennis Farm and the Perkins Dennis family is fully documented. This continuous and documented ownership of property by African Americans, in a largely white county in the northeast, represents a little-known and remarkable story in American history and holds lessons for us today. The purpose of The Dennis Farm Charitable Land Trust is to develop the Dennis Farm into an educational and cultural site for scholars, researchers, cultural heritage tourists, school groups and others interested in this extraordinary history. The site includes:
The Perkins-Dennis Cemetery where family members including a veteran of the Revolutionary War, and forty other African Americans including one veteran of the Civil War, are resting
The Prince Perkins Archeological Site
An elaborate series of stone walls built during the nineteenth century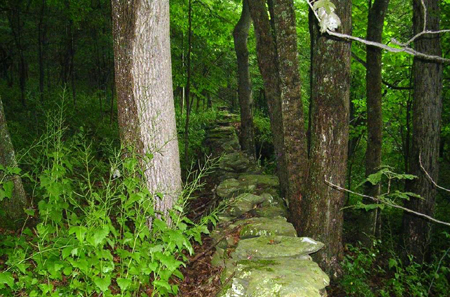 The Farmhouse and complex
Family books dating back to 1815
According to a study prepared by a team of archeological and historical researchers, "The Dennis Farm represents an exciting opportunity to blend archeological and environmental history at one location… There are presently no other locations in the northeast that combine these ingredients and that are trying to actively interpret them, preserve them, and present them to the public. The property's African American ownership for over two centuries is unique in northeastern Pennsylvania and is an important story that needs telling…Pennsylvania scholars have also identified the Dennis Farm as a potential location associated with Underground Railroad History."